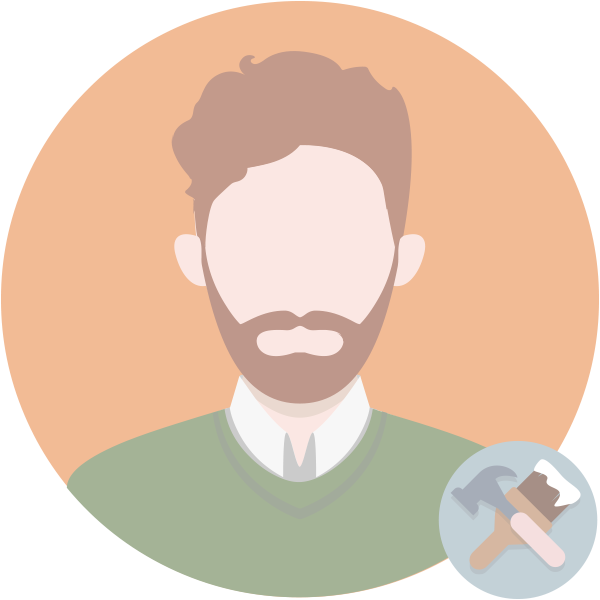 When developer meets designer, do we achieve chemical equilibrium?
Tips:
Improving team dynamics
What happens when two forces with very different brain chemistry come together? Advancements in technology and digital platform mean that developer and designer seem destined to work together for the foreseeable future. So in the interest of facilitating successful and lean teamwork, how do we get the 'right-sided' designer to speak covalent language to the more 'left-sided', logical developer? And vice versa.
Left Hemisphere
A software developer can appear in a variety of forms; the Geek, ninja self-help constructor, or scholarly know-it-all, as well as many more… No matter what form yours has taken we can deduce that they are probably brainy, logical, efficient and quite geeky (okay extreme levels of geek). The developer's role in a digital business is to deliver function and logic in digital information.
Right Hemisphere
Designer, hipster, metro and hippie. I've been called many names; maybe not that last one; but what is a designer anyway? We all know what they are; they're pretty lads and ladettes who make other things beautiful, all-the-while sipping on their lattes prattling on about colours and form. Wrong! We are all these things, and experts in visual communication; conveying our stories as effectively and as efficiently as possible.
I no speak Robot, but I think they're pretty cool
We have identified the differences between developer and designer but what about their similarities? And why is it so important to identify these?
We are here; (in our workplace) together because we are passionate about digital content and the impact it has on our society. This is pretty obvious but regularly forgotten, just relax and remember everything your colleague is doing is also for the betterment of the product.
A software developer will know all about strong user experience, just as much as a designer, similarly a designer will understand that there are limitations in code and project requirements, explain and demonstrate your choices so that results can be agreed on. It is just as important to understand someone's short-comings as it is their strengths; spend time explaining your plans and decisions for the progression of the team.
Finally both parties are experts in their field; boasting a wealth of knowledge and sharing equally in the success of the project; use the opportunity to learn from each other and get all nerdy about the best digital practices that you support.
The equation to balance reactions
If your creatives and your digital engineers follow the three steps below, it is possible for them to perpetuate and streamline great digital products in your workplace.
Build understanding of the strengths and weaknesses of your team and spend time developing those weaknesses by questioning each other.
Concede decisions where you know a colleague has expertise; this way you will build rapport and define a team members value.
Explain your plans and be open about the method you took so that everybody on the project can level up.
Chances are your developer and designer will be best mates once they realise they love all the same things, and better yet; they'll be creating self-perpetuating digital magnificence every day!
19th January 2017
More Creative