When I first picked up my web design mouse 17 years ago, here in Oxford, I think I made some subconscious decision to push my personality to one side and become the archetypal pseudo-geek; pushing pixels, typing raw code and generally creating some kind of artificial angst upon which to hang my virtual coat: My vision of what a Web Designer Should Be. This, I quickly realised, did not work well.
As I met with clients, I found myself trying to impress upon them the coolness of HTML 3, the different mouseover effects one could spawn, the way you could make logos spin… I blundered counter-instinctively into the techie arena because I thought this was what the Internet could offer that no that no other medium could. My certainty of purpose was nevertheless laced with disappointment.
Those first few months were slow and, if I am to be honest, painful. Web design was not my friend, initially. My lesson: Do what comes naturally. The technologies of the Internet and the design of online solutions are important, but without first 'getting' the client's needs, what they want to communicate and how they want to be understood, they stand for nothing.
A very good friend of mine, a portrait-artist, once painted a picture of my wife. Until that point, I really hadn't understood portraiture at all. He captured, quite perfectly her character (or threw into stark relief a facet of it). He was able to do more than convey a literal translation because he knew her. It is exactly the same skill required in web design. The most enjoyable part of my job became spending time with clients; getting to know them and their organisations and exposing the kernels of their characters.
17 years on (and still in Oxford), available technologies are plentiful and extreme. In Global Initiative, we now have to spend two or three days a month keeping up with the inexorable advancement that is new media and its lesser sibling, web design. The fundamentals haven't changed a bit, though. Communicate to understand or there's no point in even being here.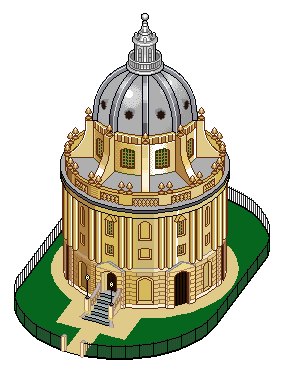 17th February 2016
More Whimsical